Cleaning and decontamination of ductwork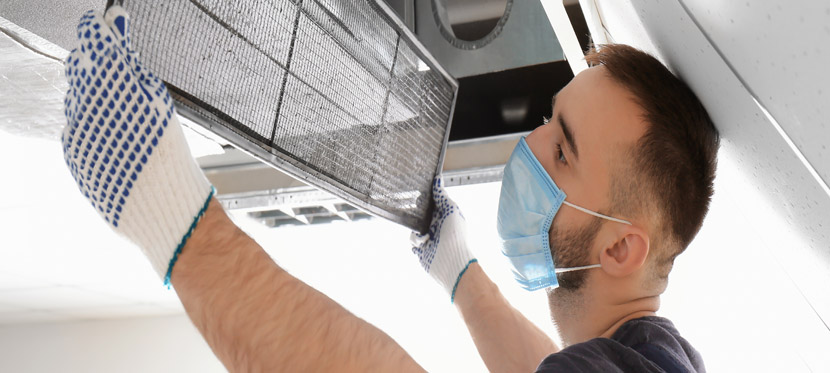 Airmec Essential Services offers a comprehensive range of Air Hygiene Services to support facility and estates managers in complying with their duty of care with respect to providing a safe and healthy working environment.
Legislation places specific requirements on employers, organisations and individuals responsible for running facilities to maintain safe, healthy working environments and to minimise risks to workers and the public.
The Health and Safety Executive (HSE) provides detailed guidance on the requirements of facility and estates operators to comply with their legal responsibilities to provide a clean and healthy working environment and Airmec's air hygiene services provide compliance with the Approved Code of Practice, Workplace (Health, Safety and Welfare) Regulations 1992 – L24 and Guidelines from BESA publication TR/19 – Cleanliness of Ventilation Systems which provides specific guidance on methods for measuring and defining cleanliness as a benchmark for good practice.
We are approved members of the BESA Ventilation Hygiene Elite Scheme.
Our professional services include:


Air hygiene surveys of ventilation and extract systems
Kitchen extract grease level monitoring
Kitchen extract cleans
Ventilation system duct cleaning
Ductwork decontamination and disinfection
Installation of access doors
Air handling unit (

AHU

) cleaning
High level duct cleaning by

IPAF

and

PASMA

trained experienced operatives



For more information contact Airmec on:
Telephone: 01454 275050 Email: enquiries@airmec.co.uk